Tips for Youth Researchers at different Career Stages
In March and April 2022 we conducted an anonymous survey to get to know our members better and collect tips that youth researchers and practitioners would like to share with each other. We had a total of 27 responses from youth researchers and practitioners from a wide range of career stages. Results showed that group members conduct youth research on many different aspects of sociology and related disciplines including transitions, identity, citizenship, marginalisation, employment, and sexuality.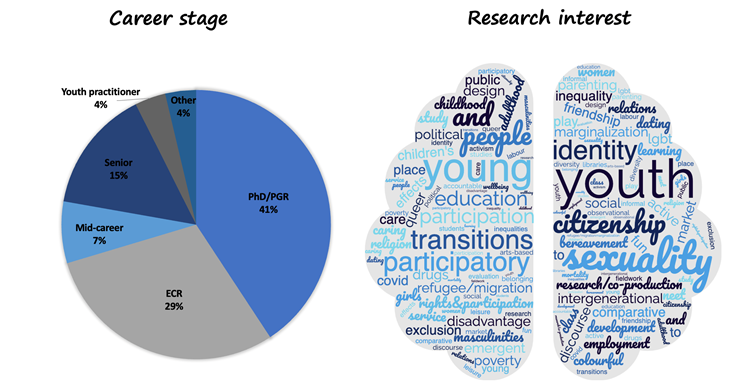 Members shared some fantastic tips for their fellow youth researchers and practitioners which we have summarised according to career stage on the following boards.