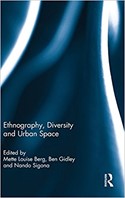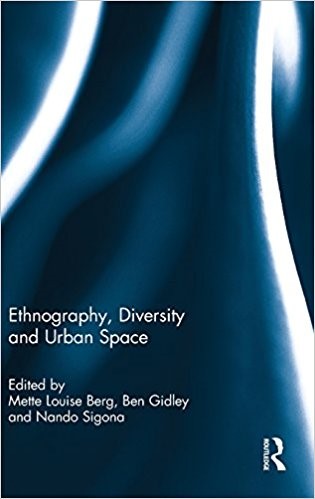 This month we have five copies of Ethnography, Diversity and Urban Space edited by Mette Louise Berg, Ben Gidley and Nando Sigona to giveaway to our members.
This book explores how people live with diversity in contemporary cities and towns across Europe. Drawing on ethnographic studies ranging from London's inner city and residential suburbs to English provincial towns, from a working-class neighbourhood in Nuremberg to the streets of Naples, Turin and Milan, chapters explore how diversity is experienced in everyday lives, and what new forms of local belonging emerge when local places are so closely connected to so many distant elsewheres. The book discusses the sensory experiences of diversity in urban street markets, the ethos of mixing in a super-diverse neighbourhood, contestations over the right to the provincial city, diverse histories and experiences of residential geographies, memories of belonging, and the ethics and politics of representation on an inner city estate. It weaves together ethnographic case studies with contemporary social and cultural theory from the disciplines of anthropology, sociology, geography, cultural studies, and migration studies about urban space, migration, transnationalism and everyday multiculture.
If you are interested in receiving one of these free copies, please email Claire Simmons with your name and postal address and we will pick five winners at random in June. Please note that you must be a BSA member to enter this book draw. If you aren't a member and would like to find out how to become one and see what other benefits are available to you please visit the Membership section.
The five winners of Paul Ian Campbell's Football, Ethnicity and Community: The Life of an African-Caribbean Football Club were Jaimie Ellis, Jennifer Healy, George Jennings, Bethany Simmonds and Michael Ward. Congratulations to you all.