By Tina Basi and Nick Fox, Convenors of the BSA Sociologists outside Academia Group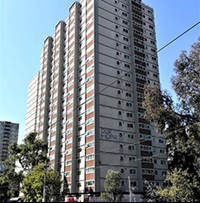 At the BSA conference in Newcastle last month, the BSA Sociologists outside Academia (SoA) group launched its model curriculum in applied sociology.  This will now be offered free to UK sociology departments, to use within their undergraduate programmes.  It can be downloaded from the curriculum website.
The curriculum is a key element in SoA's initiative to encourage and develop sociology as an applied occupation across the UK's public, commercial and voluntary sectors.  Applied sociology is defined in the curriculum as 'solution-focused sociology, analysing and intervening to address, resolve or improve everyday real-world situations, problems and interactions practically and creatively'. 
The curriculum is the outcome of six months efforts by a team of ten sociologists from higher education and applied sociology workplaces, including two current students.  It offers:
An introduction, explaining the background to the work on developing applied sociology in the UK, setting out the overall aims of the curriculum.
The content important for undergraduate students to study as part of an introductory unit. 
Detailed content, organised into four themes: knowledge, skills, employment, careers and ethics, and practice.  Each theme offers an oversight of the content area, and a set of learning outcomes. 
Suggestions for learning activities and assessment of this curriculum.
Resource material for staff adapting the applied sociology curriculum for their degree programme.
Links to useful website including international bodies supporting applied sociology.
Indicative lists of sociological concepts, theories, and the skills with which applied sociologists need to be familiar. 
Project lead and SoA co-convenor Nick Fox said: 'Sociology can address not only the big problems that face society, but also the daily issues that arise at work, at home or in the community.  We are launching this curriculum because sociological theories and applications can both explain and improve many everyday situations, from a gender pay gap in an organisation to the effects of building design on well-being.  We hope it will kick-start a new generation of sociology graduates equipped to use their skills and knowledge to address issues in workplaces and communities.'
The entire curriculum document can be accessed on the curriculum website.  If you work in a UK department of sociology or related discipline you may also download the curriculum document in Word or pdf formats from that site.